Why choose art as a subject? 
Creativity is a wild mind and a disciplined eye. 
Art is having something to say and having the means to say it. It is about being able to reason about the state of the world and commenting on it as well as about the craftsmanship and skill used to communicate that message through the use of critical thinking.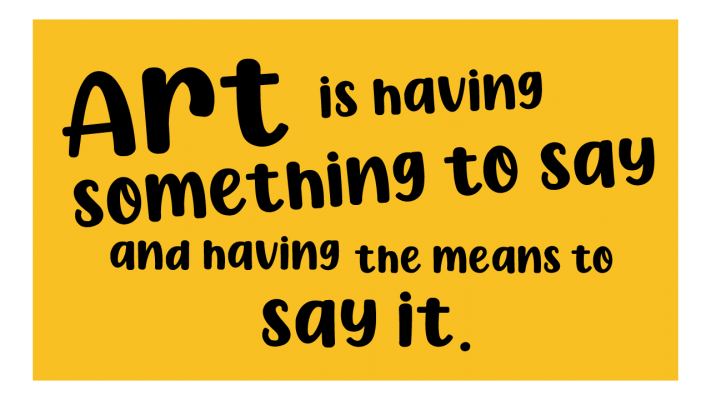 MESSAGE + SKILL + PLANNING
The message is all about looking at the world around us – observing it: interpreting the world, commenting on it and adding some critical analysis to it. If we look at art through the ages, art history, we see a lot of artists standing on the fringes and commenting on the state of the world and envisioning a different world and a better society. Artists that stood on the fringes and captured the spirit of their time still reverberates with us today.
The skill of art. There is a lot you need to know. You need to understand lightness, darkness, value, shadow, texture, form, shape, 2D and 3D, vanishing points, perspective, drawing in proportions, understanding the human anatomy – how the body works with muscles and bone structure. These skills help you to convey your message. 
The art of planning, and planning in your art. So you've got your message and the means to say it, but now you need to get that out and structure it and present it to the world. In this sense, art will teach you a lot: project execution and project management, time Management, animation studios, film sets and Out of the Box Solutions. Furthermore, art will teach you how to put yourself out there, how to have the right marketing channels and how to get people to notice and understand your message. Art is not just disorganised chaos. If you are a genius and you just sit in your attic and nobody knows about you, there's no point.
How do you make a living out of these skills? 
Art is a great supplement for anything else that you do. Whether you become an Engineer art will complement that well. In so many ways AI is replacing the mundane, repetitive, predictable aspects of every field. Creativity and critical thinking is what keeps us as humans relevant. 
Or you can make a career out of art directly. There certainly room for people to specialise.  You can become a deep specialist in a certain aspect of art. You will see a list of career choices later on. 
Others like me become a multi-disciplinary artist. 
Art is a dance floor, not a tight rope 
Jack of all trades fear of none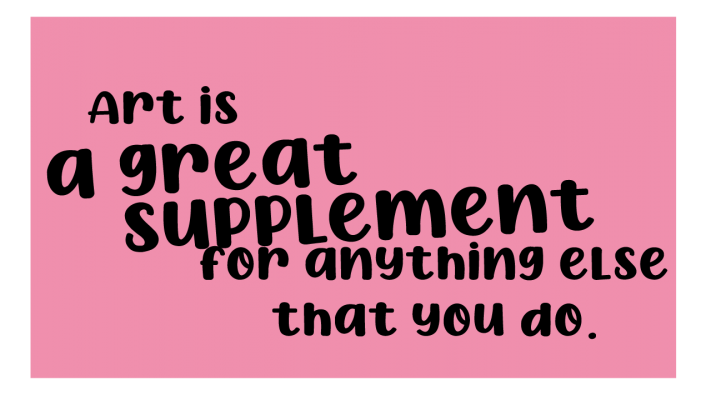 My career has been very diverse – film sets, interior, advertisements, point of sale, product development, creative director, director of photography, web development, app designer, UX designer, book designer, illustrator. See, on art's dance floor you can do the cha-cha or the wales or even hip-hop!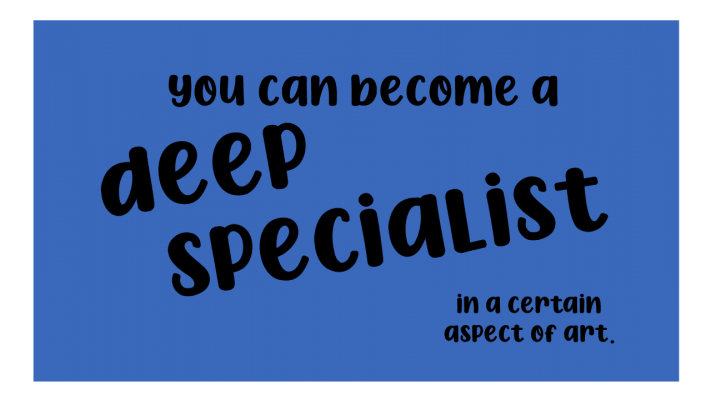 These are the main sections for the career choices you can consider:
Fine Art 

Professional Artist 

Art Conservationist 

Graphic Illustrator 

Printmaker 

Commercial Artist 

Tattoo Artist 

Fashion 

Fashion Consultant 

Fashion Designer 

Costume Designer 

Textile / Fabric Designer 

Accessory Designer (Shoes / Bags / Hats) 

Spatial Design 

Architect 

Landscape Artcchitect 

Urban Designer / Town planner 

Interior Designer 

Set & Stage Design
Digital / Multi-Media 

Animator 

Digital illustrator 

Animation 3D modeller 

Web Designer 

App Designer 

Film Producer 

Camera Operator 

Film Editor 

Special Effects Designer 

Video Game Designer 

Cartoonist 

Texture Artist 

3D Product Design / Industrial Designer 

Industrial Designer

Point of Sale 

Product Design 

Furniture Design 

Organisation / People Management 

Art School Director

Art Teacher (Primary, High School) 

University Lecturer /  Professor 

Private Art Instructor 

Art Therapist 

Art Agent 

Art Retailer

Art Dealer 

Arranging Display 

Food Stylist 

Display / Exhibition Planner 

Design Consultant 

Museum Curator 

Personal Stylist 

Curator 

Photography 

Photography

Fashion Photographer 

Photo Journalist 

Food Photographer 

Portrait Photographer 

Wedding Photographer 

Stock Photo Seller 

Director of Photography 

Graphic Design 

Art Director 

Logo / Brand Designer 

Advertisement Designer 

Magazine Layout Designer 

Book Designer 

Packaging Designer 

Typographer 

Writing / Analytical 

Art Curriculum Writer

Art Historian 

Art Critic

Arts Administrator

Website Designer / Blogger 

Art Author 

Graphic Novelist
I would like to end off by saying that it is really important to have art as a subject if you are considering any of these career options. Because once you get to studying these facets of art you really have to hit the ground running as they assume you can already draw and already know the elements of art and how to apply them. Studying art is really tough, it is a hectic degree that requires a lot of commitment, it is not easy, do not choose this subject if you think you will just be loafing because that is not the reality.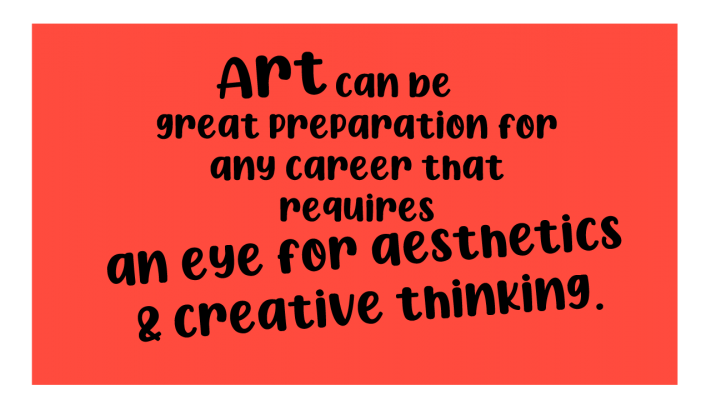 Art is an awesome subject and it is so empowering – it opens up an entire world. Art can be great preparation for any career that requires an eye for aesthetics and creative thinking.