Book your kids art party in Johannesburg.
Let's make your child's birthday a masterpiece this year. Book a creative art party with Lillian Gray Art School.
Our parties consist of two hours of painting and (of course) ample time for cake.
Our party area plus all equipment and supervision is included in the price. You can order the cake, cookies and party packs with us. Any other catering you might require, you can simply bring along. Please complete our enquiry form here to book.
We can accommodate between 15 and 35 kids
The venue for 3 hours. (2 Hour Art Activity 1 Hour for cutting the cake.)
Additional extras such as cake, cookies, party packs and decor are optional.
Choose from a variety of Art Themes.
We can design your invite for you for an additional R 200.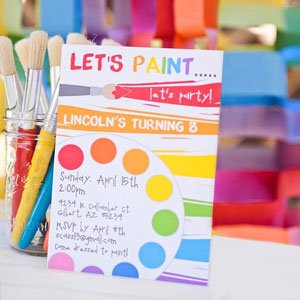 We can take on a minimum of 15 and a maximum of 25 kids per party. All children involved must be over the age of 5 – there are no exceptions to this rule.
Payment is due in advance. You will receive a confirmation e-mail following any party booking, and the payment is kindly requested to guarantee your booking.
All kids will have to have a parent or legal guardian sign the electronic waiver form for them. It is recommended that you do this prior to the party to avoid delays.
Travel. We prefer to host art parties at our studio, if we have to travel in Johannesburg it is R750 for setup cost. We bring the easels and supplies to you.
Bookings can be made by sending an e-mail to hello@lilliangray.co.za
All confectionaries made by AnnaFudge
Customise your Art Party Theme
Frida Khalo
Female Mexican Artist