Get creative with memorable corporate art events. Tailored to your liking!
At the Lillian Gray Art School, we offer fun team-building events centered around creativity. Enjoy a paint experience to show either employee or client appreciation. Our tailor-made creative team-building events bring a stroke of creativity and inspiration into the corporate space.
We offer physical corporate events at our lovely studio situated in Fairland, Johannesburg, as well as virtual corporate team-building events. We also travel for large corporate events held at special venues. 
No prior painting experience needed. 
VIRTUAL CORPORATE EVENTS
We offer virtual creative corporate events using Google Meet or Zoom. We have done virtual events spanning over various time zones. For SA based attendees, we deliver all art supplies to their door. For Europe and the USA, we use Amazon to deliver art supplies.
We offer additional support to attendees on WhatsApp, so they can easily receive feedback on their art projects.
PHYSICAL EVENTS AT OUR ART STUDIO
At our lovely art studio situated at 82 Kessel Street Fairland, Northcliff, Johannesburg.
Every creative team-building event is designed to suit your requirements. We typically start with refreshments, after which guests will settle down with their own easel, paints, canvas, and brushes. One of our skilled art teachers then guides them step by step in creating an unique artwork.
We can add savoury and sweet platters to your event and drinks, such as non-alcoholic wines and a gin bar.
TRAVELING TO YOUR VENUE
You are welcome to organise your own venue as well. We travel at an additional cost. Please ensure that the venue you have booked has their own tables, chairs, and wine glasses. We will bring plastic tablecloths and all the art supplies.
Paint Event Themes for Corporate Team Buildings
We have various themes that we can use to tailor your event to suit your needs.
Large Collaborative Pieces
Instead of each participant creating their own individual artwork, all attendees work together on one large art piece. This is ideal to create special office art that the entire team worked on. It will look amazing in any foyer or boardroom.
Paint Events based on famous artists
We love teaching art history. We make it fun and educational with stories of famous artists and the history surrounding famous artworks. Some popular options include a Mexican Paint Night focusing on artist Frida Kahlo, a Starry Night Paint Event focusing on the popular Vincent van Gogh, African Patterns based on Ndebele artist Esther Mahlangu, a Street Art History lesson based on Keith Haring or Shepard Fairey.
Paint Event Tailor to suit your brand
We also create events specifically focused on your brand by incorporating your brand theme, brand colours, brand beliefs, and message.
Professional Art Teachers as hosts
We are an awesome team of dedicated art teachers. We teach art daily and know how to assist students of various ages and skill levels. We will ensure that the host is a perfect fit for your event.
Adding that special touch
We add a special touch to everything we do, whether it is a personalized note, a logo on a sweetie bag, or a fun worksheet as an icebreaker. We are passionate about making art accessible to all, and we go the extra mile.
Dedicated Support
We offer excellent support so that the process runs smoothly and all participants feel included. We love making events fun, engaging, and memorable.
Companies we have done coporate team building art events for

Various Creative Experiences
Explore our wide range of interactive creative art experiences. All events are customizable, so you can make them your own. For your corporate or private event you can choose any of the various mediums.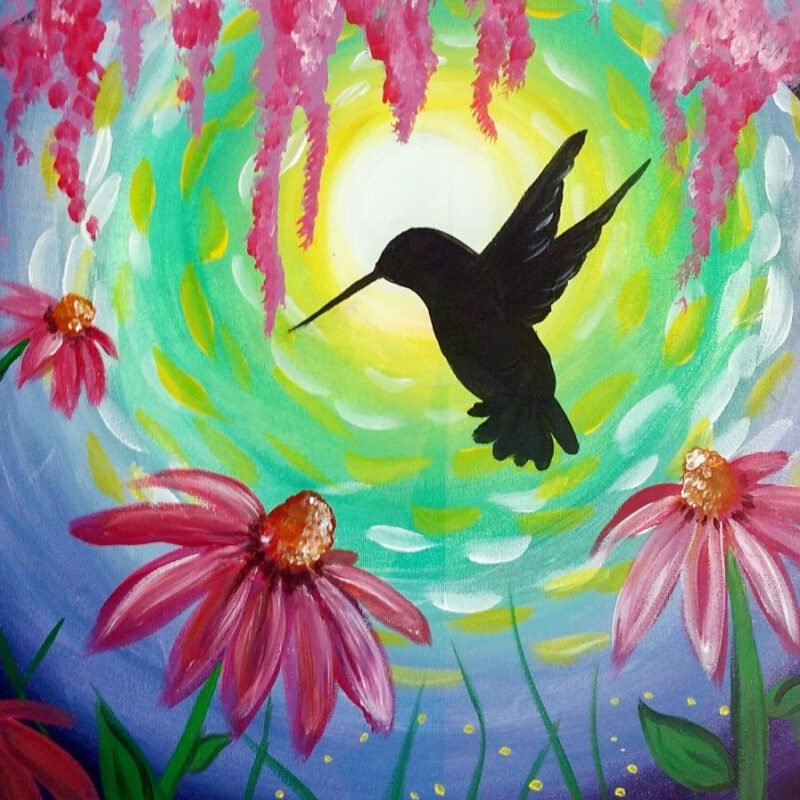 Acrylic Painting
Watercolours
Air Dry Clay
Mixed Media
Lino cut Printmaking
Street Art Inspired Stenciling
FAQ – Frequently Asked Questions?
How do I book a creative team-building corporate event? 
Complete our enquiry form or send us an email with your event details to hello@lilliangray.co.za
What is included, and how will we receive it? 
For events at our studio, we have everything set out for the attendees. These include paints, pallets, brushes, and aprons.  They can just sit back, relax and enjoy.
For Virtual Events, we pack lovely art supply boxes for each attendee. We have various shipping options available. We can either deliver all the boxes to your office for you to give to each team member. Alternatively, we can ship each art material box to individual addresses for SA residents. We use Fastway Couriers for these Door-to-Door Deliveries.  
For International Virtual Events, we use amazon to ship art supplies to each attendee. Cost varies on where they are based.
What do the guests need to bring? 
Just a sense of humour and willingness to engage and learn.
What is the structure of the corporate event?
For events at our studio, we usually start with a welcome drink followed by an icebreaker. All attendees will then settle down at their art stations and follow our skilled host with step-by-step instructions.  Refreshments can be enjoyed before, during, and after the art session. At the end of the event, attendees can take their creative project home.
Can we include a corporate gift?
Yes, please inform us what the theme is for your event; we can then recommend a fitting gift. 
How can we incorporate our branding?
We have inhouse graphic designers who can easily incorporate your logo on a welcome note, a sweetie bag, worksheets, or presentations – this creates a memorable reminder of your brand and the experience. We can also base the creative artwork on your brand colours. 
How many people can you accommodate?
We require a minimum of 15 people but can easily accommodate groups of up to 50. For groups larger than 20, we'll arrange for an additional teacher.
Customer Appreciation Events
Client appreciation events are a way to show your customers that you value them while also building loyalty.  These programs allow an event host to spend informal time with its guests in a non-traditional environment, allowing both parties to build rapport and learn more about mutual business priorities.
Employee Appreciation Events
Many business owners choose to celebrate their employees as they reach specific milestones and goals. Recognizing your employees and rewarding them with something extra special can come at any time. It could be a milestone in the company, like someone's anniversary with the group, or it could be an office holiday party for everyone for an exceptional year. Employee appreciation days are opportunities for team building within the company and have been proven to boost spirits and improve morale.
Gallery of previous events we have done