Fine motor skills are the coordination of small muscles and movements in the hands, wrists, and fingers with their eyes. These movements which we may use to unlock a door or zipping up our jacket or doing up buttons on your shirt. These skills develop from childhood and there are ways to use art and creative activities to learn, practice, and master these skills so that we can use them in adult life.
This project is designed to help develop fine motor skills using painting, cutting out, drawing, and gluing. It is easy to do at home without breaking the bank.
What you will need:
Paper plates
Acrylic paint
Paint brushes
A jar of water
A black marker
Ribbon
Scissors
Scrap paper
Wood glue
Patience and readiness to have some fun
The Steps:
Step 1: Draw outline of any extra parts of creature (horn, ears, nose, head) on another paper plate
Step 2: Model how to cut these shapes out, and if the child can, let them do it
Step 3: Paint your creature's horn/ears/nose/head using acrylic paint. (Have your jar of water, paint brushes, and paint shirt at the ready)
Step 4: Paint your creatures face (your second full paper plate) and then let the paint dry
Step 5: Add details with a marker (the eyes/nose/whiskers)
Step 6: Add ribbons or any last finishing touches
The Outcome:
The Unicorn
Wild Life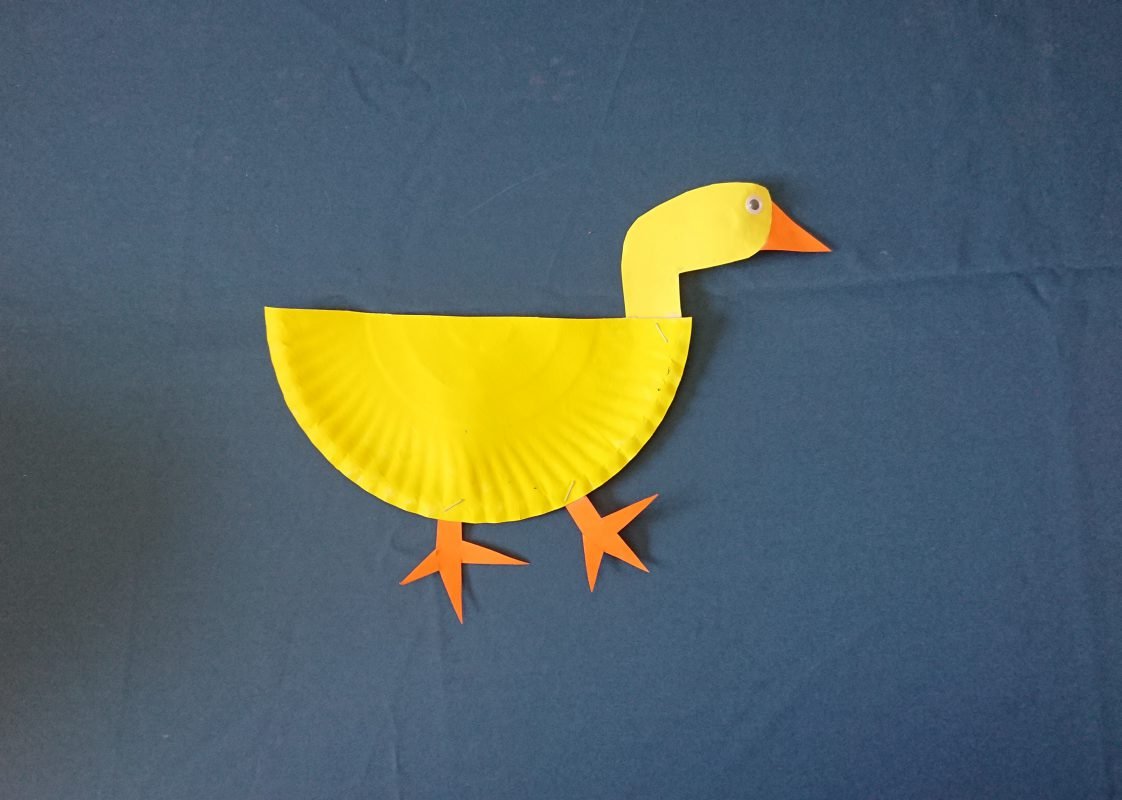 The Duck
Dino and Sarah
If you are interested in why it is so important to practice using scissors and drawing shapes with markers please read this blog post.
Let your little one join our awesome art classes, age 4 – 8 where we have fun and teach them fundamental skills for art and life.