First published in Mango Juice Magazine May 2019 Issue.
Contemporary South African Artist, Lillian Gray, has just returned from London, where she was invited to exhibit her paintings at the Parallax Art Fair in Chelsea.
Lillian Gray is renowned for her contemporary portraiture in contrasting colours, using a subdued palette with bursts of exciting colour combinations. Her art is made with genuine skill and craftsmanship – an enduring investment. She produces pieces that are emotionally intriguing with a universal appeal, for all to enjoy.
She describes her creative process as physical and expressive, drawing from raw emotion. "Everything comes together; my personality, skills, values and inspiration burst through. A bright feast for the eye explodes on canvas. Bold yellows, oranges. pink and purples collide and are combined into haunting faces."
Lillian Gray places a high value on being a global citizen, dedicated to the wellbeing of the planet and all its ethnicities and cultures. With a keen interest in anthropology, she believes that we are all here on this planet to help each other and work towards a better future. "When you paint a face in blue, green or purple, the work transcends demographics. It's no longer a white or black person on the canvas" She believes art transcends race and even gender.
Inspiration is drawn from artists like Irma Stern, Henri Toulouse-Lautrec and Lucian Freud, and her favourite art movements: German Expressionism and Impressionism. Themes that appear throughout her work explore identity, the value of relationships and peoples personal stories.
Her work has gained international recognition from prestigious art authorities. The London exhibition is one of three she has agreed to participate in this year. She will soon be traveling to New York for her first solo exhibition and she will travel to the Florence Biennale in Italy after that.
She says both the London and New York exhibitions have been an interesting challenge, with both having very different requirements. Artwork for New York will be bigger than anything she's ever worked on before. In contrast, the recommendations for the Parallax London Art Fair was to produce smaller works in bright colours that would appeal to colour starved Londoners living in smaller spaces.
Refreshingly, the Parallax Art Fair is managed by Artists and designers themselves, and the idea is that there are no barriers or expectations about how much you need to know about art and design to enjoy the work.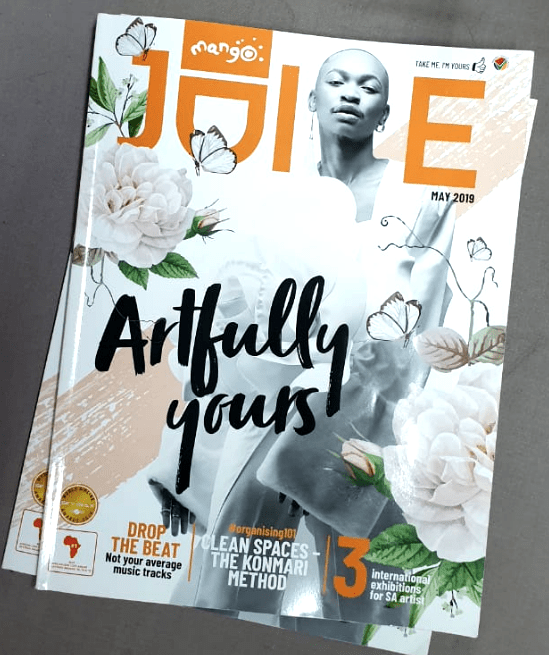 Lillian Gray: How to turn your home into a truly creative masterpiece