Hi, I'm South African artist Lillian Gray and in today's lesson, I'm going to show you how to analyse an artwork. This will make you sound super smart at your next dinner party or in your exam.
Four perspectives you need to take into account when you analyse an artwork.
There are four perspectives you need to take into account when you analyse an artwork. One is what the artist meant to say? What did they want to convey? Then there is your perspective, your own personal interpretation. Then there's the zeitgeist, the time frame in which that artwork was created. Here the date plays a very important part and gives us lots of clues, and there is hindsight when we look back in the artwork with a modern interpretation.
The artist's perspective
Your Perspective
The Zeitgeist
Hindsight
Five levels when you analyse an artwork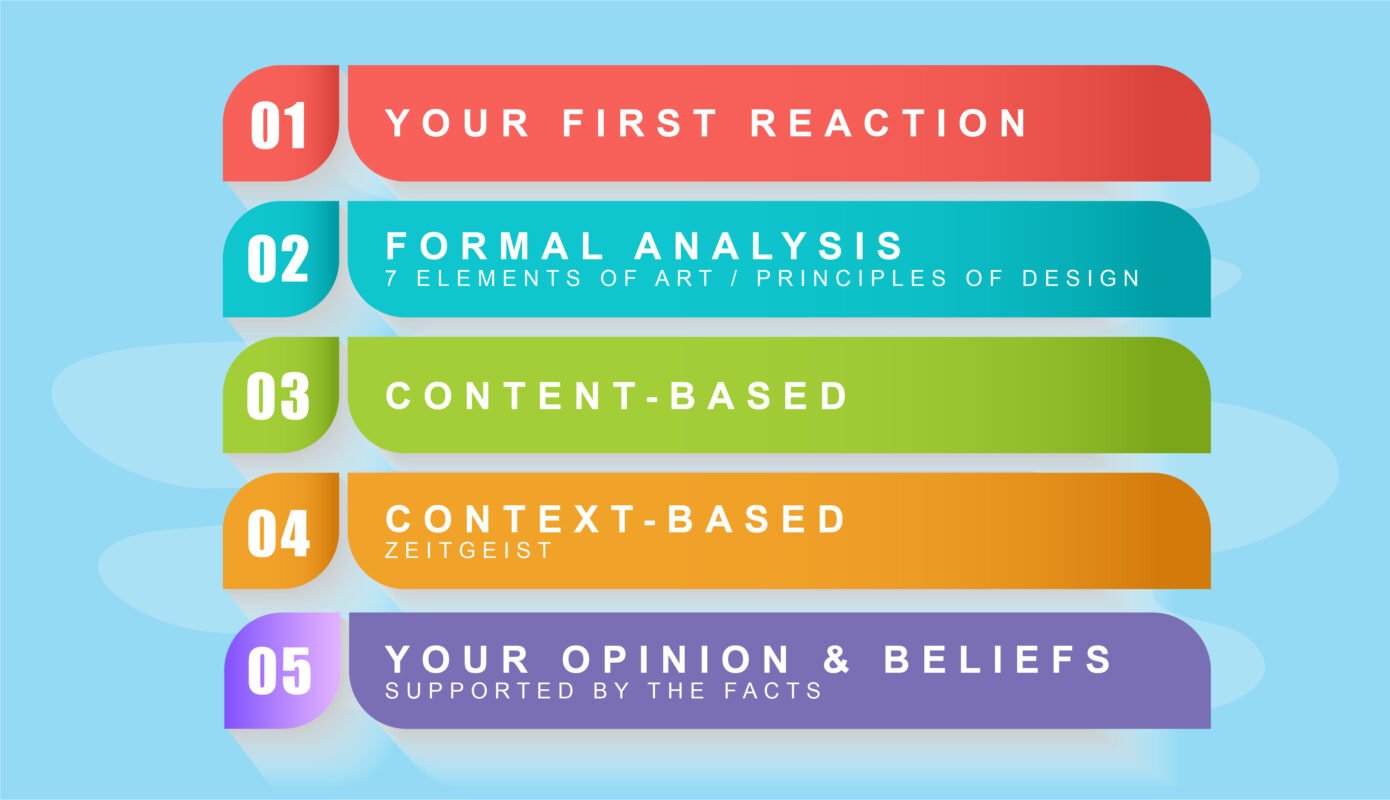 All of these things need to be taken into account when you analyse an artwork. So, what I usually recommend is five levels of analysis when discussing an artwork. These five levels combine all four perspectives I just discussed.
Your first reaction
Formal Analysis
Content Based
Context Based (Zeitgeist)
Your Opinions and beliefs supported by the facts
1. Your First Reaction
Level one is your first reaction. What's your first impression of the artwork? What pops into your mind? How does it make you feel? What mood does the artwork create? What do you think the artist wanted you to feel when you look at this artwork, what emotion does it evoke in you? Now we go a little bit deeper and look in more detail.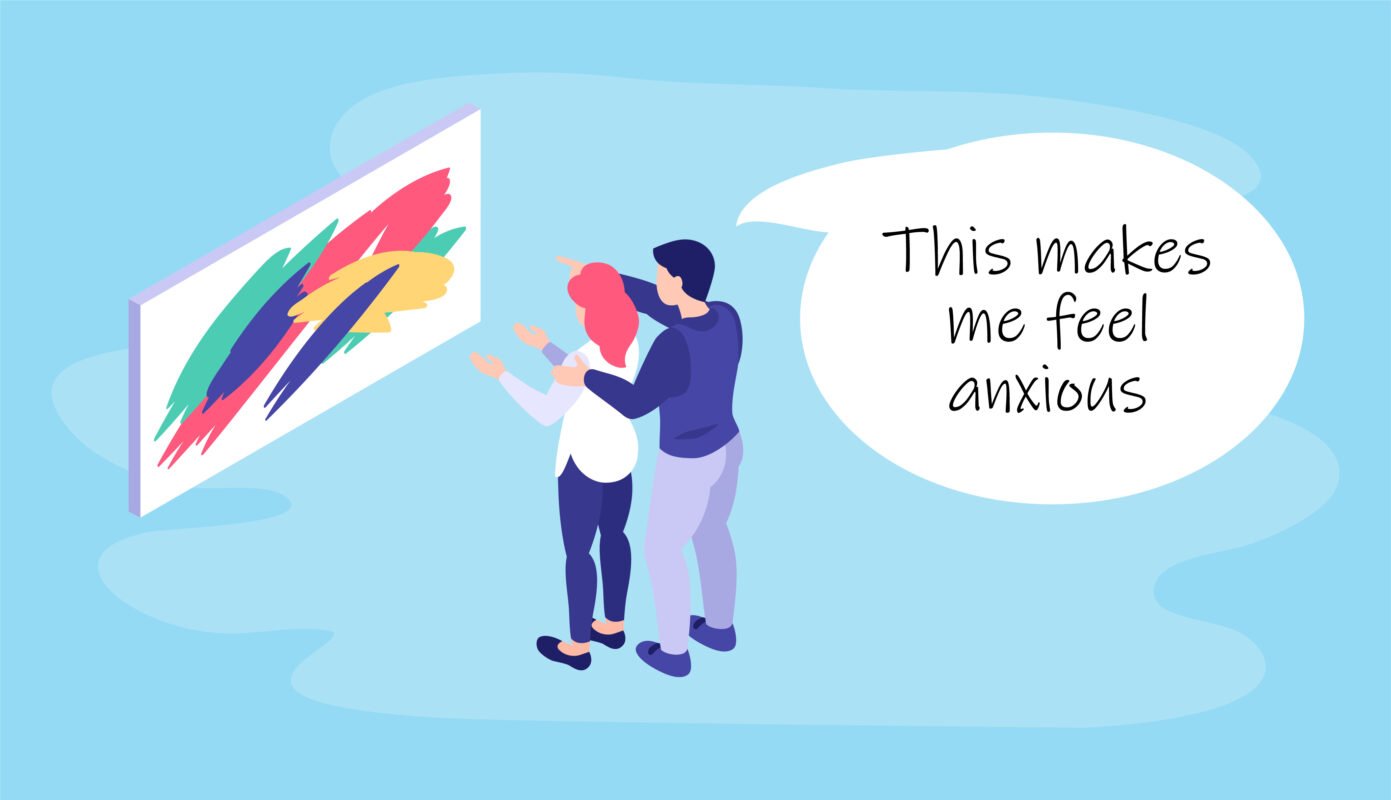 2. Formal Analysis
This is level two, called the formal analysis. The formal analysis contains all the things about the artwork you can see without any further thought. In art, we usually use the seven elements of art to interpret an artwork. We look at how the artist applied these seven elements in his artwork.
Watch the videos here: The 7 elements of art, Line, Value, Colour, Texture, Shape, Form and Space
We ask ourselves, what is the line quality, the mark-making techniques this artist used? How did they apply value? Is it high contrast or low contrast, and what does that say about the artwork? How did they use texture? Is it rough? is it soft? Is it smooth? Is it shiny? How did they use colours? Are they using complementary colours, analogous colours, a triadic colour scheme? Is it warm colours? Is it cold colours and what mood does that create in the artwork? How did they use space in their artwork? Did they create an illusion of depth? How did they do that? Or is it a shallow depth of field? How did they apply negative and positive space?
Then we look at what kinds of shapes did the artist use? Is it organic shapes or geometric shapes? And then lastly we look at how they created form in their artwork.
We then continue and also apply the principles of design, and we ask ourselves how did this artist apply these principles of design? I'm not going to go through them in detail now but you can click through to watch the videos I've made on them here.
Your formal analysis needs to contain your understanding of these elements and it's generally very descriptive. Now, these first two levels are super handy and you can use them whether you know the artist or the artwork or not, even if you have never seen the artwork in your life. You can always apply these first two levels, walk into any gallery see an artwork, ask yourself how does it make you feel? And how did this artist use the same elements of art and the design principles?
I have a great series of videos on all 7 elements of art if you like to watch that and apply that to artworks when visiting a gallery. Now we delve deeper into levels three and four.
3. Content-Based Analysis
Level three is the content-based analysis and for this, we need to be investigators. We need to start doing research. What are you actually looking at? Does it tell a story? What is the story? Who are the characters represented in the artwork? Are they using any specific symbols in the artwork?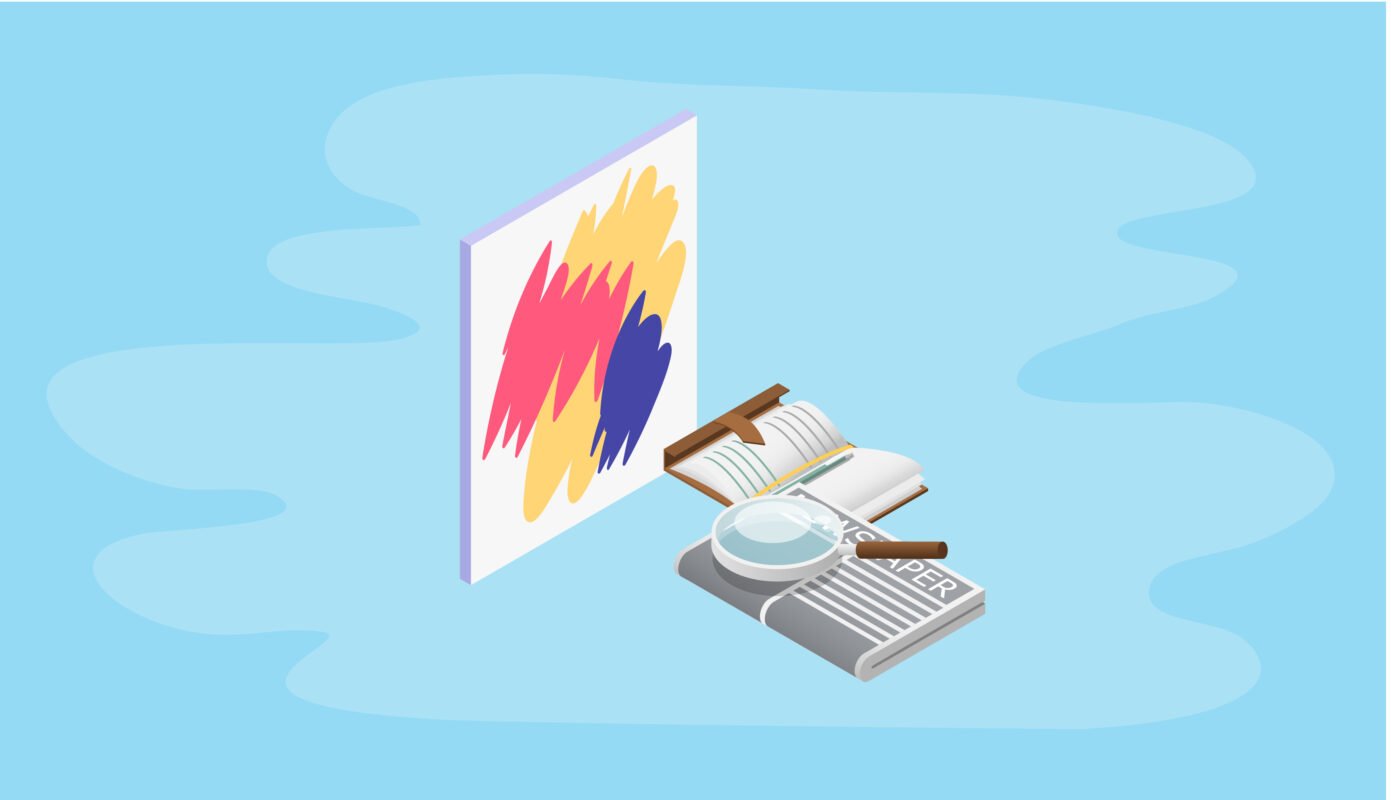 4. Context-Based Analysis
The fourth level of analysis is context-based analysis. In this type of analysis, you ask questions beginning with words such as why and how, and you answer them yourself in your research. You take into consideration the zeitgeist, the spirit of the times. What was the political situation? What inventions happened during that time? What music that people listened to? What was the general feeling, mood, and tension within a country or around the globe at that time?
Then you start delving a little bit deeper and look at the artist's life and what they intended to communicate with this artwork.
5. Your Opinions and beliefs supported by the facts
The fifth level of analysis is your opinion and beliefs, supported by the facts. Here you air your views but you balance your position with fact. The purpose of an artwork is to start a dialogue, so someone else might not agree with your personal interpretation and then you can have a juicy debate between all the different opinions and perspectives.
And there you have the five levels of analyzing an artwork. I hope all of you are going to have lots of fun looking at artworks and visiting galleries. It's all about training your eye to see the seven elements of art and the design principles, and then get cracking on those investigations by researching the artist and the zeitgeist. In your final step is some serious brain gymnastics, adding your own opinion and meaning to the artwork. Remember to base and support these on facts.
Please like and subscribe and visit our channel for many wonderful videos. You can also go to our blog for some more information.